PROTECTING WHAT'S IMPORTANT

HPS Contract 22 for trash & can liners and biohazard bags, including Gordon Array brand products, super hexene LLDPE, regular LLDPE, reprocessed LLDPE, HDPE liners, medical liners and more.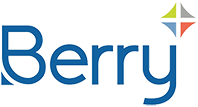 We are committed to our mission of "Always Advancing to Protect What's Important," and proudly partner with our customers to provide value-added, customized protection solutions.
We are always advancing to improve the way we work, perfect our products and services, and enhance the communities in which we live, work and play.
As a global leader in packaging and protection solutions, we believe we have a responsibility to play a positive role in the communities and environments in which we operate and serve.
We are committed to supporting organizations and pursuing initiatives for the betterment of the communities in which we have facilities.