Best Plumbing Specialties
HPS Contract 97 for Maintenance, Repair & Operations (MRO) and plumbing supplies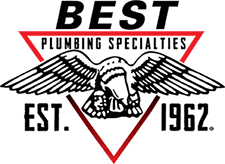 Since 1962, our company has grown from selling plumbing parts in the back of a van to a nationwide network of sales reps that provide personalized service. Through the years we have kept our core principles of intimate customer care while developing long-term business relationships with our clients.
We have over 50 sales representatives located nationwide, who provide personalized service to every customer. This personalized service includes:
no charge surveys
inventory controls systems
custom order tracking
customized catalogs
no charge stockroom conversions
online ordering
e-procurement
years of experience when trying to locate those hard to find items
We are here to provide you the internal repair parts to repair anything you need.
HPS Contact
Kelly Haight
[email protected]
800-632-4572
Members Only (login required) Review Contract 97 with Best Plumbing Specialties.
Members will need to reference "Prices per HPS #97" on their orders.