HPS Contract 568 for 12,000-plus batteries: starting, lighting, ignition, motive, household and more for nearly all your battery needs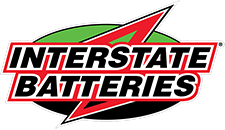 Enjoying a reputation for top-quality products and consistently reliable service since 1952, Interstate Batteries is the battery brand preferred by technicians in North America. We got our start in the automotive world, but today our batteries are found in almost any type of vehicle from over-the-road big rigs and forklifts to golf carts and personal watercraft.
Beyond vehicles, Interstate Batteries can be found providing custom solutions in the motive and critical power industries and offers virtually any type of battery at our Interstate All Battery Center stores, where our friendly battery experts serve local consumers and businesses.
Interstate has thrived by following the golden rule, by treating others like we want to be treated. As we continue to serve our communities nationally and internationally, we look forward to building upon this legacy of quality products and reliable service for our next 65 years of business.
HPS Contact
Kelly Haight
[email protected]
800-632-4572
Members Only
(login required)
Review Contract 568 with Interstate Batteries
Members will need to sign a Letter of Participation.