SENIOR LIVING SUPPORT YOU CAN USE



You work hard to create a warm, comfortable, safe and engaging environment for your residents. They're your friends, and they're some of the best people you know, full of laughter, stories and great spirit.
HPS is LifeSpan Network's exclusive GPO, offering a program tailor-made for LifeSpan members. LifeSpan has partnered with HPS to not only help you slash costs on a wide array of products—from medical supplies to food to office supplies and much more—but to help you address the core concerns you deal with.

In preliminary evaluations, some of LifeSpan's members were able to reduce their costs by as much as 11%.
Because we are a Member-owned and -operated Group Purchasing Organization, we're more like your partner. We've learned from our membership—which includes more than 1,100 Senior Living organizations—how to help you address the core concerns you deal with daily:

financial viability
staff efficiency
compliance with regulations
increasing occupancy with the right Q mix
We consider it our job to help you save time, money and confusion, so you can focus on and reinvest in your operations.
From lifelong learning experiences for your residents, PPE products, physical therapy services, our incredible dietary contracts, equipment and furniture—all the way to basic office supplies—we've got you covered and more.
Our Mission is to help you fulfill your goals and financial objectives. We do this by offering you a program that's relevant and provides the kind of value you truly need.
We've been doing this for more than 70 years. And our Members love us, as much as we love them.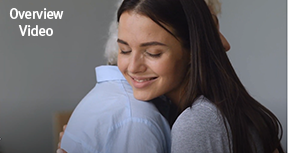 HPS serves the needs of more than 4,100 Members in 30 states. Our core membership base is made up of organizations that have a direct impact on the communities they serve, from senior living facilities to hospitals to schools to camps and many more.
We help our Members achieve more than just great cost savings. Our program:
helps them better attend to the needs of their clients (residents, patients, students, etc.)
helps their employees become better trained and better focused on value-added activities
and helps them stay on top of the always-changing regulatory environment
This begins to explain why people cherish their relationship with us. In fact, last fiscal year we held a Member retention rate greater than 96%, and grew by nearly one new Member each business day.
HPS is a group purchasing organization with one driving passion— making sure our Members are the focus of everything we do.
This focus distinguishes us, motivates us and defines us—every day.
Read our Board Chair and President's 2020 Annual Report Letter to Members

OUR APPROACH TO OUR PRODUCT & SERVICE OFFERINGS
HPS strives to provide products and services that offer great value to our Members, are relevant to their needs, and include differentiating factors that set them apart from all other similar products and services.

The products and services we offer must address the four general areas of concern that all of our Members, regardless of class of trade, deal with on a daily basis. These are what we call Value Components.
These Value Components are:
Financial Viability: Our contracts must provide a positive financial impact to our Members.
Regulatory Compliance: Our contracts must help our Members become compliant and maintain compliance with relevant laws, policies and regulations.
Staff Efficiency: Our contracts must help our Members optimize their staff through process improvement, training and education, and other assistance that makes their work easier and more accurate.
Client Participation/Engagement/Satisfaction: Our contracts must help our Members better serve their customer/client base, leading to greater participation in their services and higher levels of satisfaction.

ALMOST EVERYTHING YOU WANT TO KNOW ABOUT HPS