MENU PLANNER REGISTRATION INFO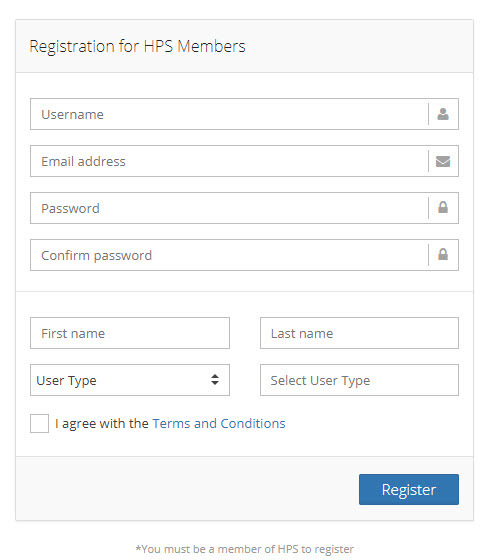 How to Create an Account
1. Click on "Create Account" in the upper right corner of the site's Home page
2. Fill in all the fields:
Create a Username
Enter your email address
Create a Password
Confirm your Password
Enter your First and Last Names

3. Select User Type: Select "Member" from the drop-down list

4. After selecting "Member," the box to the right will say "Search for District." Enter your School District name. (Just begin typing it.)
5. Review the Terms and Conditions, then click the box to indicate you have done so.
Once all the fields are populated, click "Register." An email will be sent to HPS. You will receive a confirmation email once your account has been set up, usually in about a day.
Questions? Contact us at [email protected].