PEST CONTROL DOWN TO A SCIENCE

HPS Contract 578 for pest control and exterminator services: the most advanced technology and methods to investigate, protect, fortify, keep watch, report and follow up on pest issues.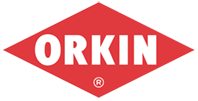 Founded in 1901 by 14-year-old Otto Orkin, Orkin has more than 100 years of experience in pest control services and are leaders in the industry, specializing in protection against common pests, including termites, rodents and insects. In addition to pest control, the company also offers integrated plans to help protect the whole home, including insulation and moisture control services.
Orkin employs nearly 8,000 team members in more than 400 locations in the United States, Canada, Mexico, Europe, Central America, South America, the Middle East, the Caribbean, Asia, the Mediterranean, Africa and Australia serving approximately 1.7 million residential and commercial customers.
At Orkin, we are involved in the communities we serve. From collaborations with the Centers for Disease Control and Prevention (CDC) and major universities, to our work with the National Science Teachers Association, we foster a deeper understanding and appreciation of the natural world around us.