HPS Contract 564 for wireless services and products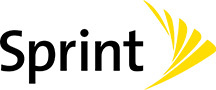 Today Sprint offers its best coverage ever, with reliability customers can count on. Sprint LTE Advanced is now available nationwide, delivering up to 2x faster speeds than before to customers with capable devices. And, Sprint offers Gigabit-class LTE in more than 300 cities.
With its Next-Gen Network investment, Sprint is unlocking the power of its spectrum assets to improve coverage, reliability and speed across its nationwide network.
Sprint provides true mobile 5G with the largest initial 5G coverage footprint in the U.S, delivering blazing-fast download speeds in areas of Atlanta, Chicago, Dallas-Fort Worth, Houston and Kansas City. Sprint also expects to launch service in areas of Los Angeles, New York City, Phoenix and Washington, D.C., covering approximately 2,180 square miles and 11.5 million people total across all nine market areas.
Sprint 5G will enable incredible new connections to people and things, services and opportunities that will allow our customers to live a better life. This includes powering new experiences for wireless customers, including gaming and entertainment services, IoT and business applications.