SLASH WASTE HAULING EXPENSE

HPS Contract 542 for waste and recycling consulting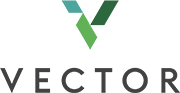 Vector (formerly Refuse Specialists) has decades of experience in the waste industry. They're not waste haulers, but a consulting firm that negotiates solid waste, medical waste and recycling services for many types of businesses.
In short, they utilize their significant knowledge of the industry to renegotiate and reduce their client's waste spend by 35% on average. Vector works on a success basis, meaning they're only compensated from the savings they create.
And just as important, they provide ongoing support services such as vendor contract negotiation, electronic auditing of the monthly vendor invoices, robust reporting (all accessible through their client portal) and one-stop customer support.
HPS Contact
Kelly Haight
[email protected]
800-632-4572
Members Only
(login required)
Review Contract 542 with Vector
Members will need to sign a Letter of Participation and reference "HPS Contract 542" when contacting RS.