EVERYTHING YOUR ORGANIZATION NEEDS

Today, the "HPS" stands just for "HPS."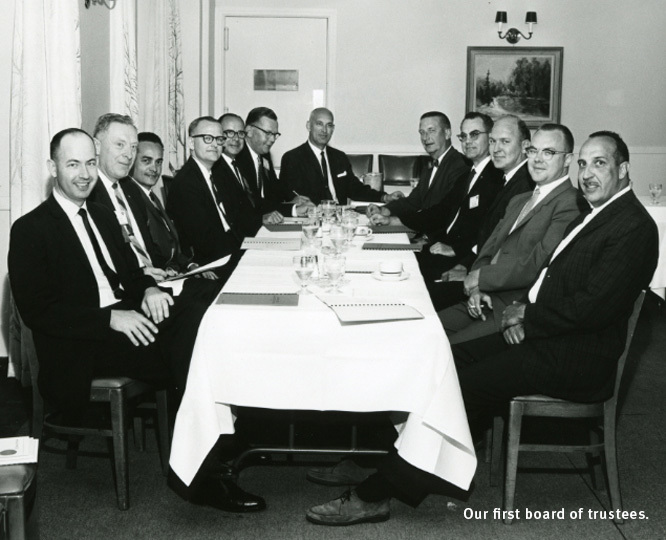 HPS is group purchasing organization that serves the needs of more than 4,100 Members in 30 states. Member-owned and -operated since 1949, our core membership base is made up of organizations that have a direct impact on the communities they serve, from hospitals to senior living facilities to schools to camps and many more.
We provide our Members access to about 150 contracts with manufacturers and distributers for essentially everything they would need to run their organizations.
What's more, we help our Members achieve more than just great cost savings—our program helps them better attend to the needs of their clients (residents, patients, students, etc.), helps their employees become better trained and better focused on value-added activities, and helps them stay on top of the always-changing regulatory environment.
Since the beginning, HPS' philosophy has been that as hospital rates increase, hospitals must cooperate to keep the rate of increase to a minimum. One of the most effective areas of cooperation is in purchasing. By pooling their purchasing, hospitals can combine their purchasing power to achieve lower prices, thus saving money that is returned to the hospital to lower overall costs.
HPS was founded in 1949 by the Southwestern Michigan District Hospital Council, with the assistance of a $16,400 grant from the Kellogg Foundation. It was estimated that the HPS program would cut participating hospitals' costs from 15% to 20%. At that time, 17 hospitals were participating, and "HPS" stood for "Hospital Purchasing Service."
In 1957, HPS began warehousing products, and by 1963, HPS was incorporated into a multistate GPO with warehousing and a sales force of its own. In essence, HPS was a hospital-owned surgical supply house.
In 1971, the company's emphasis changed from a surgical supplier to a "coordination office" for Members' purchasing departments to negotiate group contracts, which, by 1972, became the first advisory committee, the Technical Advisory Committee. Warehousing began to be phased out.
In 1973, the company expanded into the education class of trade and would eventually begin to service senior living, municipalities, camps, senior meal programs, and more organizations that have a direct impact on the communities they serve.

The company's Interior Design program was developed in 1984, and by 1999, HPS had partnered with Great Lakes Hotel Supply Chain Co. to offer a complete food service equipment program, including kitchen design services.
In 1985, the company's articles of incorporation were amended to allow for-profit health care providers to become Members.
In 1997, HPS partnered with the GPO, HPPI, to take advantage of its national medical/surgical contracts. By 2003, MedAssets had become our new national partner. When they were acquired by Vizient in 2018, HPS switched to ROi, but by 2019, when ROi was purchased by another group, HPS made the decision to return to its roots as a standalone GPO.