MORE THAN HOME IMPROVEMENT

HPS Contract 458 for building products and supplies: LowesForPros.com, ProServices Desk sales and support team, Lowe's Blueprint, Pro Ideas and Tips, business tools, account how-to guide and more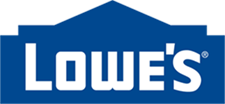 The people we serve are at the heart of everything we do. Our associates have deep home improvement experience and training, and can give you the expert advice you need to do your project right. From urgent repairs to your dream remodel, we designed our business to be there when you need us most.

Dedicated inside and outside ProService sales and support team, multiple ways to purchase, volume savings programs, no minimum order requirements, program can be utilized at all the Lowe's store locations nationwide, discounted delivery fees.
Lowe's Blueprint establishes a roadmap to help HPS Members provide outstanding service for their clients/customers. Together, we deliver the right products with the best service and value across every channel and community we service.